9° Biennale dell'Immagine Chiasso 2014
http://old.biennaleimmagine.ch/bi9-trasformazioni-2014/
La biennale commissioned us to create a work that would integrate radio and sound with the photographs of the rail improvements since in the 1950s and 60s in Ticino, Switzerland.
A lot was invested into motorways and new railway systems thus creating many jobs. Italians from all over came to work and many remained bringing their families to live.
It was a time of great wealth for everybody. Today, the Swiss railway system is one of the most efficient in the world.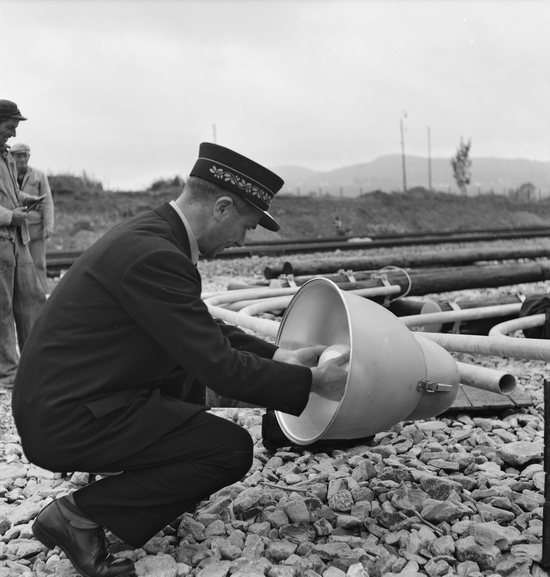 The team interviewed different people who had worked on and around the business of railways: technicians, train drivers, import - export businessmen, travellers. We then gave these interviews to three writers who created three stories based on three of the many photographs available from the archives.
What emerged were incredible stories of love, smuggling, a lifetime hard work, new lives and even a murder...

The actors were then placed above the exhibition and guided the listeners into the world of the photographs, each one a piece of a puzzle and a journey back in time.

Team
Director Alan Alpenfelt
Actors:
Anahì Traversi, Adele Raes, Massimilano Zampetti
Stories by: Flavio Stroppini, Ed Hrabi and Alan Alpenfelt.
Performed:
October 2014 during the Biennale dell'Immagine and the Gwenstival, international radio and music festival.