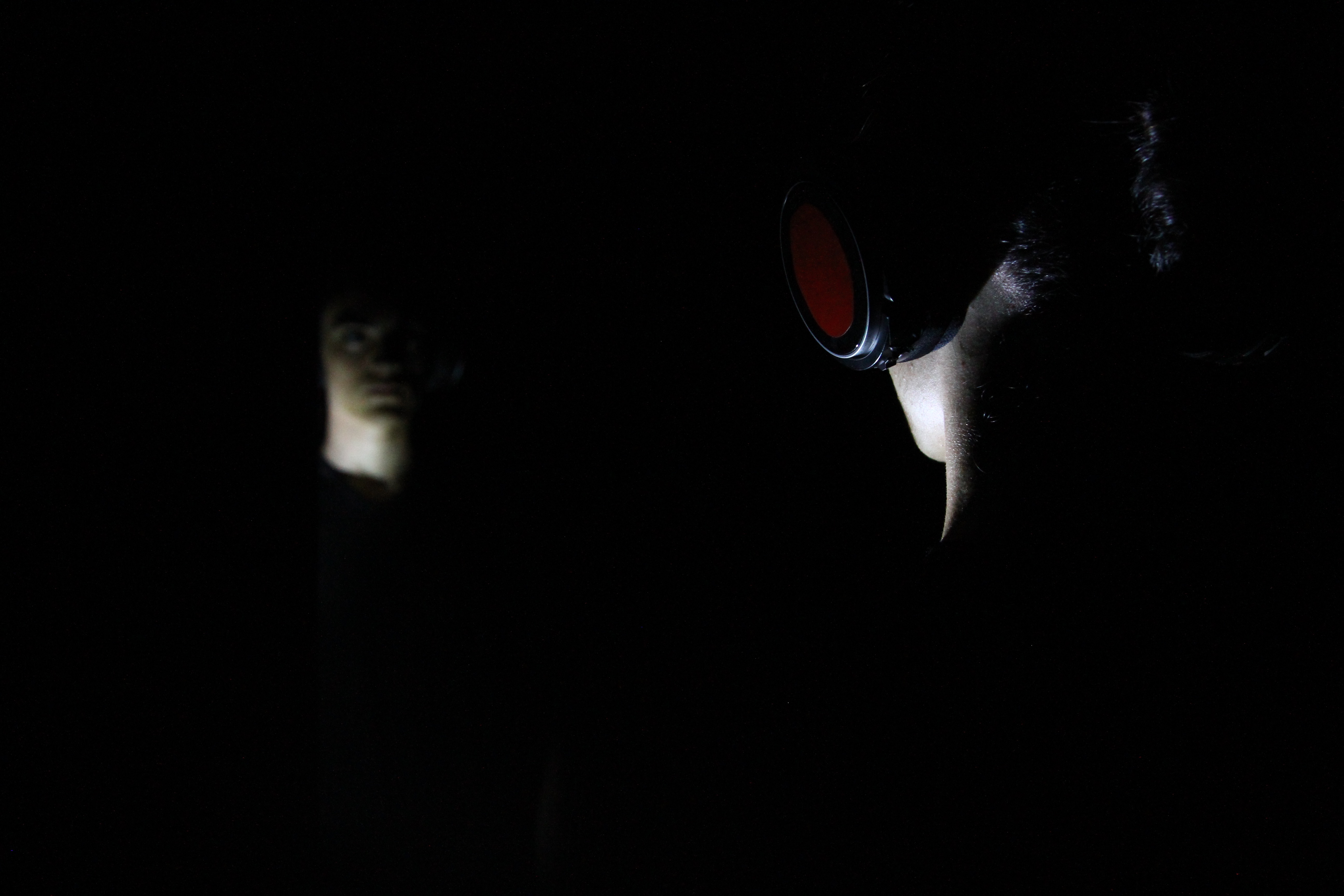 Adele Raes and Alan Alpenfelt, BUIO 1,2,3 workshop leaders.
We were asked by Teatro Magro to build a new version of SSS by working with young adolescents and exploring the power and magic of intimate story telling. We decided to explore how we could bring listeners into the mind of kids through wireless headphones. Each young actor was in turn teller and performer using led torches to light up the narrative trail inside the black box.
A black room with only a torch indicating a set of headphones.
7 minutes.
One person at a time.
In the room, three young adolescents speak their personal story about loss, uncertainty and love. The listener is guided through their inner mind following their voice and a trace of magic lights, each one a piece of a puzzle that unveils a secret.

We are more than just people.