The dream of a Europe that shares values, radiates political transparency and succeeds in making its differences the richness of its union is seen by an increasing number of its citizens as a utopia. Building a fair society, based on tolerance and democracy, is jeopardized by the sense of fear and injustice that is developing in the consciousness of its citizens. It is a behaviour towards a system that, apparently, does not consider them. The feeling of being frustrated by not having a voice nor to be represented, makes people feel alone and angry. Every year, Europe becomes victim of terrorist attacks that arrive without a warning and shake the society. They are the pinnacle of a feeling of injustice and the cause of terrible terror. These attacks are the tip of the iceberg of a society that has forgotten the importance of cultural, humanistic and altruistic cohesion.



"As long as my story is being told, I am not really dead."

Secret Sound Stories is a one-to-one intimate and personal guided path in which contemporary issues about society are presented as audio tales written and performed by hidden actors, using wireless headphones.

The European Commission's SciArt Exhibition "Resonances 2017" commissioned ourselves and other artists and scientists from ten different countries in Europe to create different art works that could engage with the concept of FAIRNESS and FEAR.

Our narrative goal therefore was to understand and explore what the fears, unanswered questions and hopes of Europeans were by investigating hidden vulnerabilities of everyday lives. In order to do this we decided to visit places in Europe which have been affected by terrorist attacks: common places which have become centers of extreme fear and terror. What lies behind them? What lies behind the stories of people who have in some way been affected by them?

Through the presentation of a series of photographs we give life to unique personalized tales that unveil to us details of realities which are often forgotten or excluded in our society. The listeners are guided through their secrets creating their personal visual sound map; a intimate, parallel secret world of which other visitors are unaware.

Actor / Photographer Gabriele Ciavarra searched and photographed places in Europe where terrorist attacks have taken place since the attack that has made modern Europe: the killing of Emperor Franz Ferdinand in 1914 in Sarajevo.
The places and people attacked are considered by the terrorists symbols of a wrong and unjust society and they happen in the most common places: a bridge, an island, a car on a subway, a road link, a bar, an airport entrance, a concert hall, a train station, a square.
They are not officially at war but every terrorist, whether local or foreigner think themselves as a soldier or a patriot in a battle that seems wrong and incomprehensible to the majority. Those who suffer fear and devastation are anonymous civilians considered the symbols of a society.

The question that has haunted philosophers, politicians and poets since time immemorial is: how can we build a fair world? What would it look like? And what would it involve?

Secret Sound Stories is staged by linking stories of these FEAR/(un)FAIR places together with the artistic and scientific concerns of the SciArt installations. More than a walking catalogue, Secret Sound Stories will bridge the experience of the visitor to the intents of the conceivers with real-life anecdotes putting the issue of fairness squarely in the individual experience of [us] all.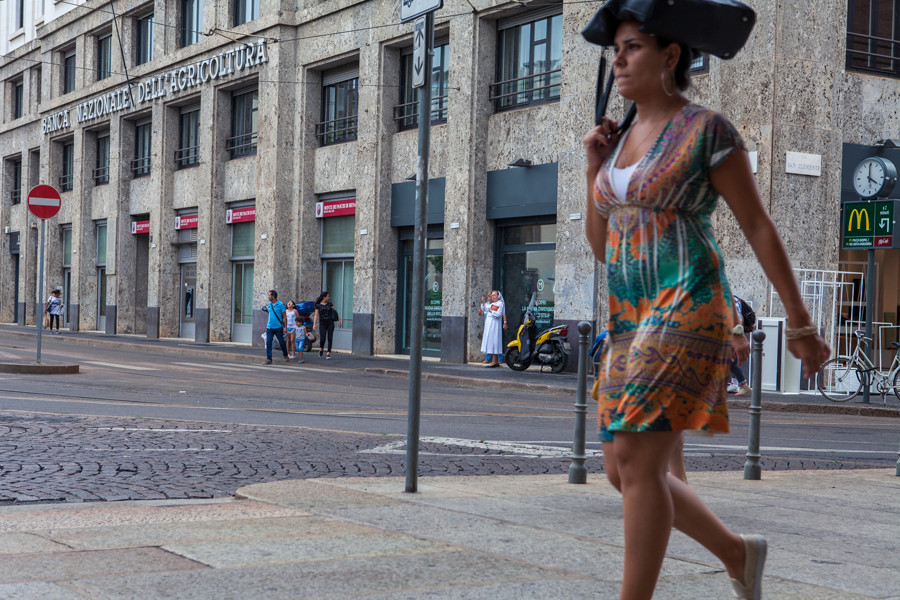 Team
Director Alan Alpenfelt
Photographs: Gabriele Ciavarra
Actors and stories by:
Adalgisa Vavassori, Nello Provenzano, Ulisse Romanò, Valentina Ghelfi, Matteo Prosperi, Fabrizio Rocchi, Clara Mori, Elena Savio.
Sustained by
ProHelvetia
Performed at
JRC, Ispra (I) > 13 - 15 September 2017
Museo della Scienza e della Tecnica, Milan (I) >
21, 24, 29, September;
1, 8, 15, 22 October.
14.00 - 18.30